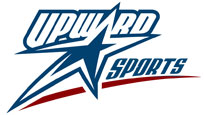 The purpose of our Upward Sports Program is to teach children sportsmanship and skills rather than aggressive competition.  Whether playing basketball, flag football or cheerleading, all children are valuable and welcome.  Our vision at Summit Christian Church is to reach children and their families with the message of Jesus Christ. To learn more about the national organization at the heart of Upward Sports, click here.
"For God so loved the world that he gave his one and only Son, that whoever believes in him shall not perish but have eternal life."
2018 BASKETBALL & CHEER!
Here is the schedule for our session:
Evaluation Day
Everyone must attend and football evaluation or cheer orientation. They will take place at the Calvary Baptist Church as follows:
K5 through 8th Grade Boys/Girls
Saturday, December 2, 2017 between 10:00 a.m. and 12 p.m.
Saturday, December 4, 2017 between 6:00 p.m. and 8 p.m.

League Schedule
First Practice
Monday, January 8th, 2018
First Game
Saturday, January 20, 2018
Awards Celebration
Sunday, March 18, 2018
Registration Information
Contact Summit Christian Church: 330.836.2211, or e-mail Sambroyles@att.net for registration options.
Register online at http://registration.upward.org/UPW65789. Please bring registration form and fees to one of the two evaluations or if unable to attend, registration form can be dropped off at Summit Christian Church. Please call the church first at 330.836.2211 to be sure someone is there.